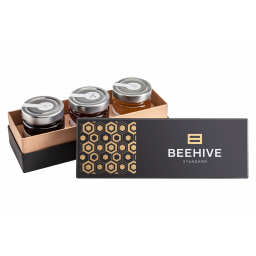 Gift sets
---
Gift sets with honey are an excellent solution that will help make a great impression on the addressee of any gender and age.
Natural flower cream-honey from the apiary, whipped on special equipment with the addition of berries, nuts and fruits that leave an unforgettable taste. Honey is whipped at low temperatures, so it does not lose its useful properties, but it acquires a new, light and airy state, like a delicate honey souffle. Cute jars filled with delicious treats of the rarest varieties look luxurious – honey in a gift box can be given to parents, boss, girlfriend or child with equal success.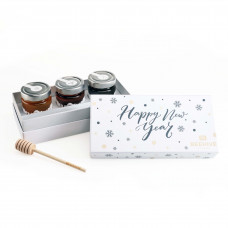 Gift box "Happy New Year"
..
399₴
Showing 1 to 5 of 5 (1 Pages)